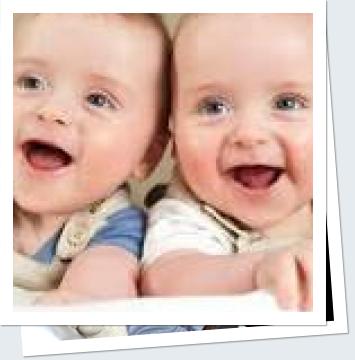 I hope this letter finds you in good health and high spirits. 
I wanted to take a moment to express my deepest gratitude for the invaluable assistance you've provided to our family as a sleep coach. Your expertise and guidance have had a profound impact on our lives, and we are truly thankful.
Before we sought your help, our nights were filled with restless sleep and constant exhaustion. The sleepless nights not only took a toll on Raphael and Alexandre but also left my husband and me feeling overwhelmed and drained. It seemed like an endless cycle of fatigue, and we were at a loss as to how to break free from it.
Your compassionate and knowledgeable approach gave us hope from the very beginning. Your dedication to understanding our unique situation and tailoring a sleep plan for both Raphael and Alexandre was remarkable. It didn't take long for us to see significant improvements. They are now sleeping soundly through the night, and it's not an exaggeration to say that our days have been transformed.
Not only have we regained our much-needed rest, but we have also rediscovered the joy in caring for our children. The bond between us has grown stronger, and we cherish the peaceful moments we share as a family. Additionally, the newfound balance in our lives has given us more quality time to spend with our eldest, Gabriel, which means the world to us.
Your guidance extended beyond sleep techniques; you provided us with valuable insights and support that have made a lasting impact on our family dynamics. We are truly grateful for your expertise, your patience, and your unwavering commitment to our well-being.
In addition, we wanted to let you know that, thanks to your exceptional guidance, we no longer feel the need to extend the coaching sessions. The progress we have made, both in terms of our children's sleep patterns and the overall well-being of our family, has been remarkable. Your expertise has truly empowered us to navigate this journey independently.
We are also enthusiastic about the opportunity to recommend your services to other families who may be facing similar challenges. Your dedication and the positive outcomes we've experienced are a testament to your professionalism and effectiveness as a sleep coach. We will gladly share our success story with others and wholeheartedly suggest your services to anyone in need of a skilled and compassionate sleep coach.
Once again, Brenda, our heartfelt appreciation knows no bounds, and we look forward to the bright and well-rested future you've helped us achieve.
With heartfelt thanks and warm regards..